If you want to see any of my old stuff you can find my old gallery here:
http://microheroes.virtuaboard.com/t5315-2nd-spector-spot-the-grand-finale-page-50
Wasteland Paradise:
Racer Pirates:
Yaji and Jet Killbourne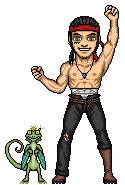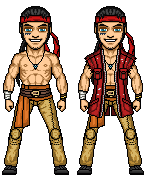 Glimmer Heart: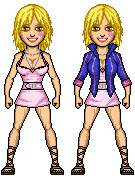 Zack Vector: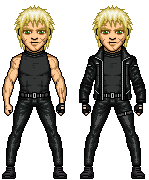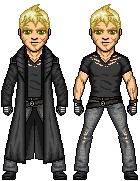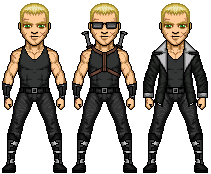 Rook Quinn: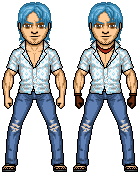 Denton: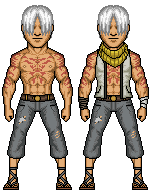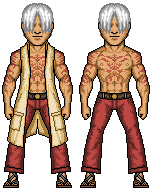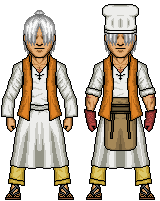 Jess Ravenblood: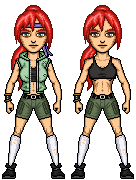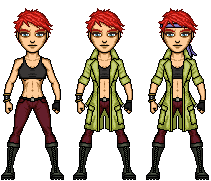 Leland Cater: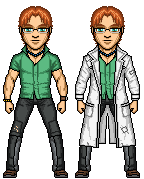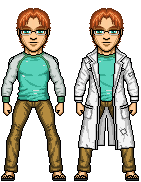 Mimi Carter: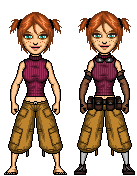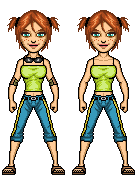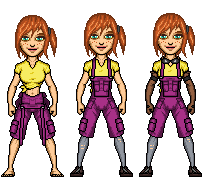 Val Carousel: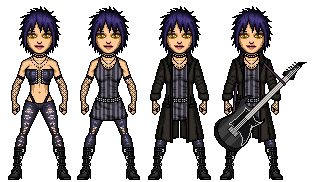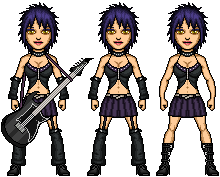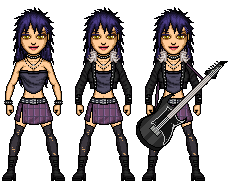 Dorothea "Dot" Watson.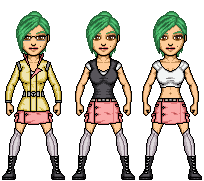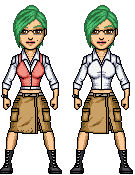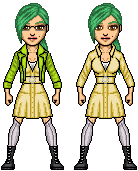 Garrett Straker: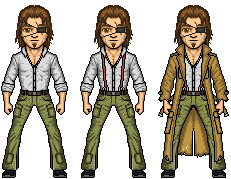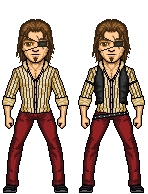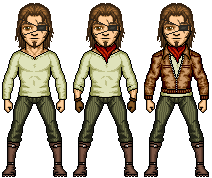 Arthur Hatch: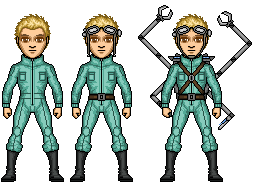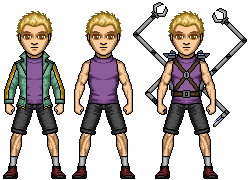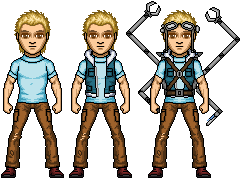 Terra: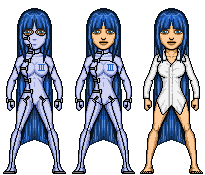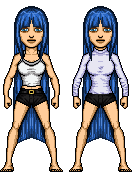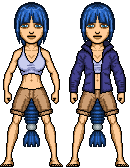 Mallory Hawke: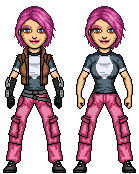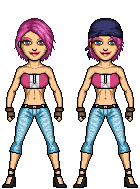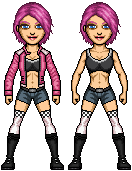 Kelan Hale: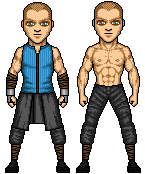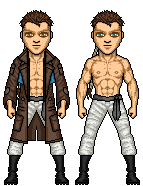 Other Characters:
Race Killbourne: Infamous treasure-hunting pirate, and father of Jet.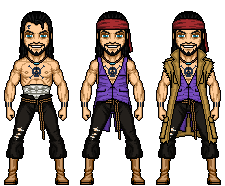 Dash Killbourne: Jet's estranged brother, a loner who walks his own path.
Captain Harken Bach, Scourge of Hades and Terror of the Dune Seas: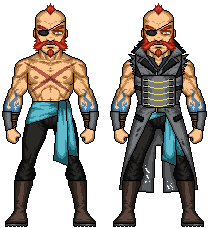 "Blind" Ben Gunner: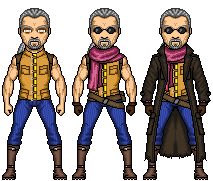 Sadie Silver: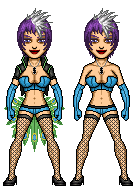 Sly Dog, DJ and host of Paradise Free Radio: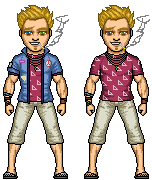 Mad Minx, ferocious leader of the Hellcat bandit clan:
Trader Joe, best bargains in the Waste: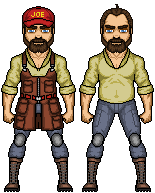 Sheen, Dazzle and Flare, the Heart Thieves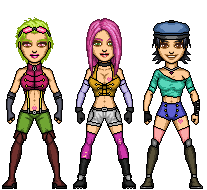 Amir, enigmatic Ratheon vagabond: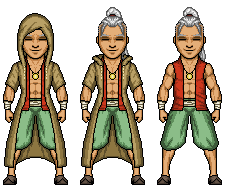 Fedora Road, sexiest Bounty Hunter on Paradise: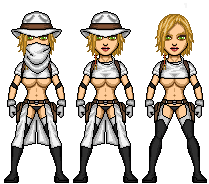 Captain Dionysius Morgann: Rum-smuggling kung-fu pirate warrior.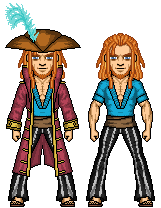 Doctor Cassandra Truth: A scientist searching for the hidden history of Paradise.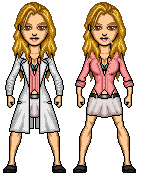 Ruse Mirage: The most infamous thief in the 12 colonial territories.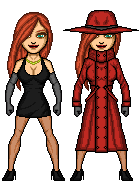 Seth: Most dangerous martial artist on the planet. (credit to ZERO for his design)
Sheriff Meyers: Stoic lawman protecting the outland town of Tarnation.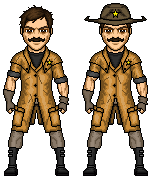 Dr. Judith Newmar: Eccentric doctor on a quest to find the most perfect body parts in Paradise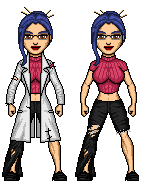 Sis: Ratheon belly-dancer and con-artist.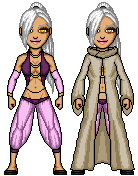 Governor Graham Steele, the "Iron Fist" of Hades Territory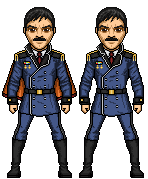 Colonel Richard Zycho, zealous pirate hunter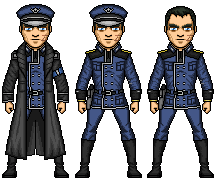 Governor Adonis Bloom, the "Rose Prince" of Asphodel Territory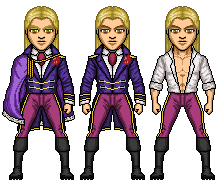 Colonel Vellana, the highest ranking Ratheon in the Colonial forces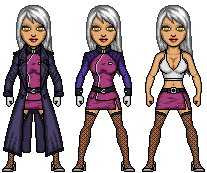 Major Phineas Lilac: Flamboyant officer of the Asphodel security forces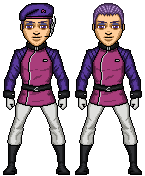 Governor Saul Briggs, the "Jaws" of Tartarus Territory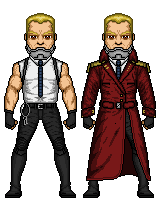 Col. Rose Scarlett, zealous lieutenant of Governor Briggs: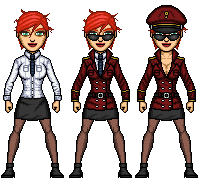 Governor Lucius Lockheed, the "Rock Star" of Perdition Territory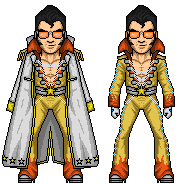 Governor Calpurnia Thrace, the "Princess" of Elysium Territory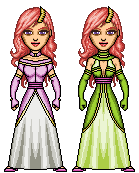 Governor Festus Eaton, the "Glutton" of Nirvana Territory: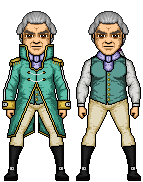 Geoffries, timid assistant to Governor Eaton: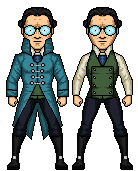 Governor Mellissa Crowe, the "Dark Lady" of Gehenna Territory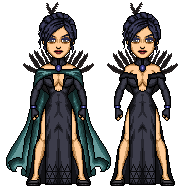 Governor Fitzroy Shaw, the "Gold Miser" of Limbo Territory: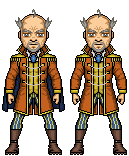 Stella Bixby: Exasperated secretary of Governor Fitzroy Shaw.
Governor Ran Long, the "Tactician" of Shangri-La Territory.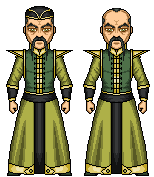 Ju-Lee: Shadowy right hand of Governor Ran Long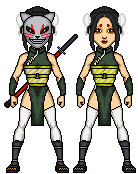 Governor Sif Fjord, the "Ice Queen" of Valhalla Territory.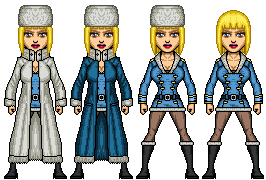 Tyr Drogan: Fierce military advisor to Governor Fjord.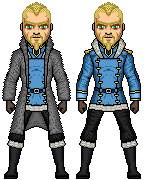 Freya, obedient secretary to Governor Fjord: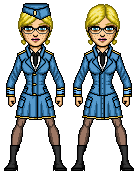 Governor Erasmus Smythe, the "Crooked Shadow" of Oblivion Territory.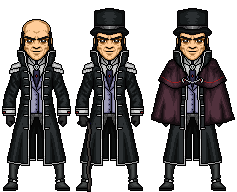 Sebastian, loyal servant of Governor Smythe: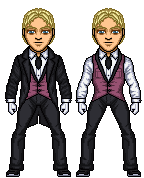 Governor Luthor Maddox, the "White King" of Eden Territory.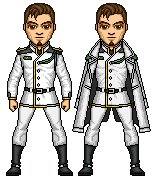 Supreme Lord Governor-General Maximillian Faust, ruler of Paradise
Bonus:
Formal Racer Pirate ladies:

Star Wars
Darth Ultious and Lucian, (a friend's OC's)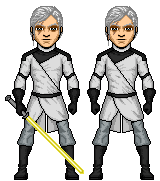 Jos Hewdak: (My character)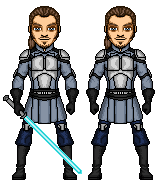 Brianna the Handmaiden in Jedi Robes:
Naruto Shippuden
Hidden Leaf Village Characters:
Team Seven:
Naruto Uzumaki, Normal, with Jacket unzipped, casual, training, flak vest and Toad Sage: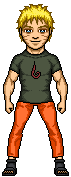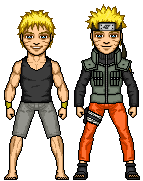 Sakura Haruno, normal, with hair up and casual:



Sai, normal, equiped, casual and flak vest: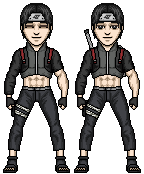 Kakashi Hatake, with sharingan covered and uncovered, sleeveless: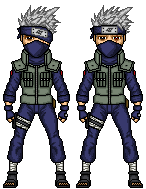 Captain Yamato AKA Tenzou in navy and black uniform: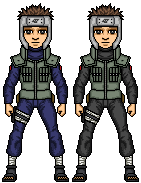 Team Eight:
Hinata Hyuga, normal, with Byakugan engaged, with jacket open and off: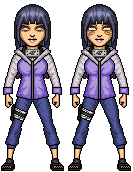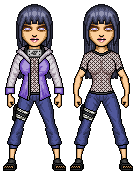 Kiba Inzuka, with and without jacket:

Shino Aburame, with hood up and down: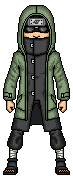 Kurenai Yuhi, regular outfit, flak vest and casual:

Team Ten:
Shikamaru Nara, regular and casual


Ino Yamanaka, regular and casual


Chouji Akimichi:

Asuma Sarutobi:

Team Guy:
Neji Hyuga with Byakugan eyes and normal,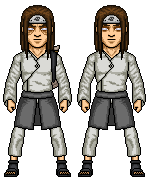 Tenten normal, with weapon scroll, and in training gear:
Rock Lee and Might Guy: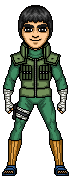 Other Konoha Characters:
Tsunade and Jiraiya: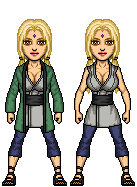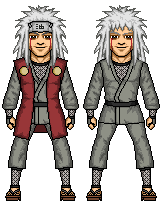 Shizune, in normal robes and jounin uniform: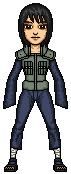 Iruka Umino:

Anko Mitarashi:


Hana Inuzuka: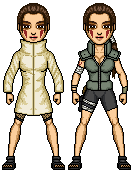 Shiho of the Cipher corps
Tsume Inuzuka

Inoichi Yamanaka in casual and interrogation uniforms


Shikaku Nara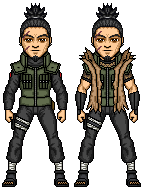 Ibiki Morino
Izumo and Koetetsu: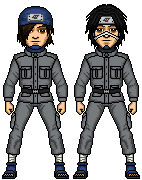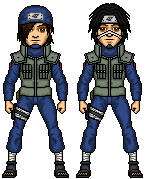 ANBU Ninja:

Leaf Jounin Aoba, Ebisu, Raido, Hayate and Genma:
Fuu, Danzou and Torune of the ANBU Root Foundation: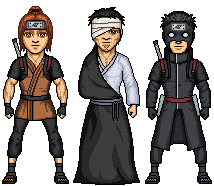 Minato Namikaze, and Kushina Uzumaki: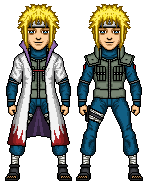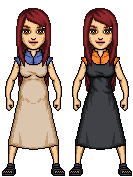 Rin, and Obito Uchiha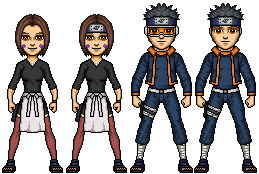 Hidden Sand Village Characters:
Gaara: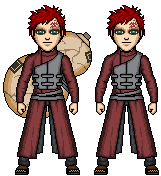 Temari in first and second outfits: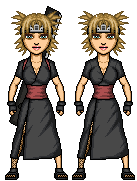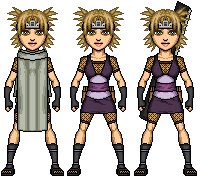 Kankuro, Puppeteer and Shirtless: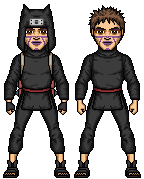 Sari, Matsuri, Baki and Maki: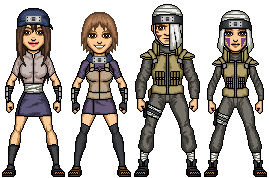 Hidden Cloud Village Characters:
A, the Raikage: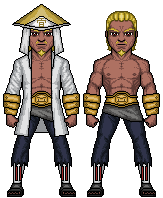 Killer Bee: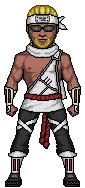 Yugito Nii:

Omoi, Samui and Karui: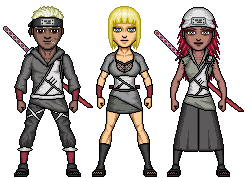 Darui and Shii: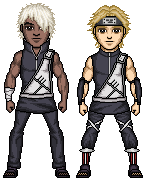 Mabui: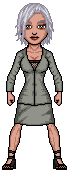 Hidden Mist Village Characters:
Mei Terumi, the Mizukage of the Hidden Mist Village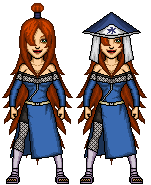 Ao, bodygaurd of the Mizukage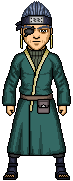 Choujiro, bodygaurd of the Mizukage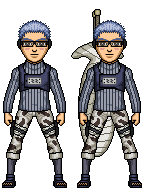 Zabuza Momochi; Rogue Swordsman of the Hidden Mist Village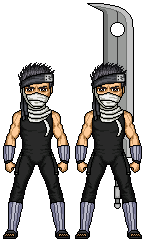 Hidden Stone Village Characters:
Oonoki the Tsuchikage
Kitsuchi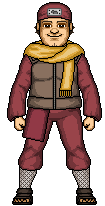 Kurotsuchi
Team Taka:
Sasuke Uchiha, first, second and third appearance outfits: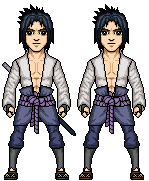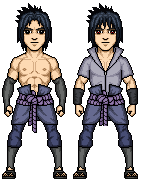 Karin, regular, with hair up, blushing, with bitemarks, in dress and in towel: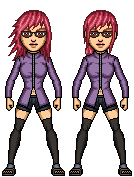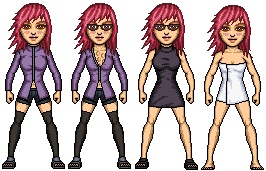 Juugo: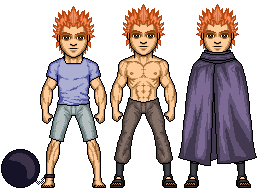 Suigetsu: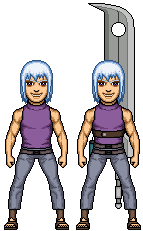 Other Ninja:
Fu, the Seven Tail Jinchuuriki Host
Sound Village:
Orochimaru:
Kabuto: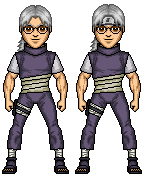 Kin Tsuchi of the Hidden Sound Village

Akatsuki:
Konan and Pain: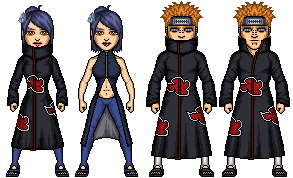 Hidan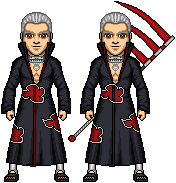 Deidara
Itachi Uchiha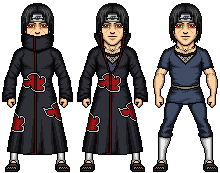 Kisame Hoshigaki: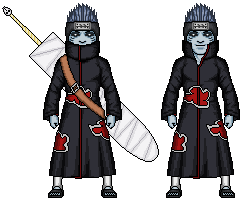 Kakuzu: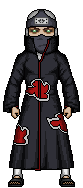 Tobi:
Sasori of the Red Sand: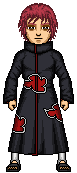 Bonus:
War-gear Konoha 11

Hinata and Ino from the Road to Ninja movie: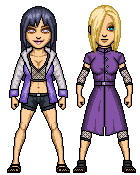 Hinata, Ino, Tenten and Sakura in Beachwear.
" />